Healing of People and Places Worldwide
Happy Healthy Home Happy Healthy Life
Healing for People and Places
I have over 40 years' experience as a dowser and healer of people and places on an energetic level using dowsing as an analytical tool.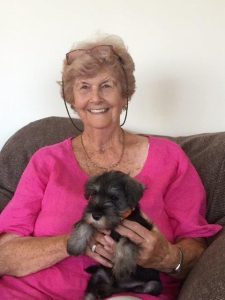 Do you feel there is something wrong with the energy in your house,
Is it heavy or oppressive perhaps? Or just uncomfortable?
Are you having arguments with your partner, family and neighbours?
Do you have unexplained structural damage and/or frequent electrical issues?
Are you sleeping badly?
Are you, in fact, sleeping in a safe place?
Are you feeling tired and exhausted or have other unexplained health problems?
Have you just moved house and want to make a new start with an energetic  cleanse so that your home is supportive to you and your life?
or
Are you having difficulty selling  your home?
Do you feel "stuck" in some areas of your life?
Disclaimer:  Spiritual healing sessions should not be considered as a substitute for medical diagnosis or treatment.  If in any doubt, please seek medical advice from your doctor.
I give personal healing sessions using a pendulum to determine the absorption level of vitamins, minerals, tissue salts, oils and other nutrients which the body needs to operate effectively.
By addressing the problems of chemical toxins, emotional trauma, miasms and other inherited and negative blocks which have become stuck, the body is able to fully utilise the nutrients it needs and return to optimal health.
I have also been a Full Healer Member of the National Federation of Spiritual Healers for many years. (Now called 'The Healing Trust').
It is important in the first instance to have a healthy home to maintain a healthy life and many illnesses can be traced back to living in an unhealthy environment. The management of Geopathic Stress, a distortion of the earth's natural energy, is particularly important. (See separate section).
Through dowsing, I work remotely from floor plans to locate and dispel negative energetic phenomena from houses and business premises, such as Geopathic Stress, stuck spirits, off world lines, energy spirals and any other negative forces which may be present as a result of the former use of the land before your house was built.
I work through a list of about 50 items to check and rectify where necessary.  I will mark up your floor plan with my findings and we will then discuss the summary report by phone or zoom. I work remotely from photographs and floor plans and have clients from all over the world.
As soon as we moved into our home, unusual events began to occur. For example, a mirror above a wash basin fell from the wall breaking the porcelain basin but leaving the mirror perfectly intact. I had a nasty fall down the stairs and, on another occasion, fell in the courtyard fracturing my elbow. My son also fell down the stairs and required knee surgery. I would frequently smell pipe smoke in the evenings and the basement (where the kitchen and dining room were located) always felt dark and foreboding when descending the stairs after dark. Friends came to stay but they rarely returned for a second visit.
A friend who came for tea, told me that he could see that we were being watched by a "figure" who was lingering around by the sink in the kitchen. That confirmed my feeling that we had an uninvited guest living with us. After being awakened during the night by an ice cold 'breeze' on my upper arm, I knew I had to set some boundaries with our unwanted guest. I felt unable to share all of this with my husband or family as I did not want to frighten them or for them to think that I was somehow mentally unbalanced.
As time went on, a crack appeared in the outside wall. The crack ran from the first floor to the basement. Two structural engineers failed to find a cause. We had the crack "stitched" using steel rods and the whole house repointed.
Having lived there over 10 years, our circumstances changed, and we put the house on the market. Even though there were plenty of viewings, two years later it was still unsold. That's when my Bowen Practitioner told me that she had contacted Susan at Energetic Solutions to help with her mother's house. Right then I knew that this was the kind of help we also needed.
After the remote house clearing was undertaken, we received feedback from Susan. She explained in easy-to-understand terms what she had found and cleared. Amongst other things there was Geopathic stress in abundance and a malevolent spirit. Susan does not sensationalise or frighten. She is 'matter of fact' in her communication and keeps things in perspective. I found her to be thoughtful, reassuring, and professional. I have learnt a lot about a world I never knew existed!
Following the remote house clearing, the house went back on the market. In the first week we had 11 viewings and 3 offers, one above the asking price. We are so grateful to Susan and would be happy to recommend her services to anyone.
Grateful client, Staffordshire