What a Consultation usually includes
Geopathic Stress advice and information
Electromagnetic Field Survey
Advice on Clutter Removal
9 Star Ki Astrology
Ying Yang Balance
Advice on predecessor chi
Recommendations on any Negative Artwork
Enhancement of chi
Reasons why you may need a Feng Shui consultation
To harmonise, energise and balance your environment for optimum living and working and to bring in good new opportunities. To make sure that your environment supports you in every way.

Because you feel "stuck" in some areas of your life and you wish to move forward: To develop an increased feeling of well being.

To encourage the development of a healthy environment and to check that electronic fields are running at a safe and healthy level.
You need help selling your home. Past usage, called predecessor chi  can affect the way a building presents itself, preventing a speedy sale or letting.
Excessive electromagnetic fields (EMFs) can affect the health of the occupants of a building and need to be managed effectively to ensure a healthy environment.
The need for a consultation is often precipitated by a move to a new home or the start of a new business, or the realisation that life is just not working out in the way you had hoped.
Susan Scott Powell
Healing for People and Places, Feng Shui Consultant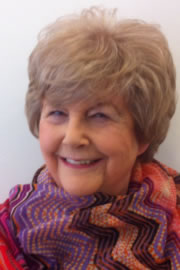 Phone numbers:
Tel: +44 (0)1494 813 214
Email: